This is the portrait of Ali Badri, an elderly Kurdish man who has learned to enjoy a humble and loving life despite his blindness.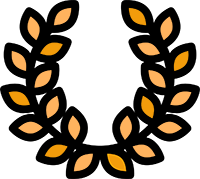 AWARDS: Audiences Prize in International Documentary MiradasDoc/ "Golden Maple" For best International Documentary Film. In Jahorina international Film Festival/ Best Film. "Seize the film" International Film Festival/ Best short Documentary. Picture This International Film Festival
OFFICIAL SELECTIONS: Cinéma du Réel international documentary film festival/ 9th short and documentary Kerala film festival/ Miradasdoc International Documentary Film Festival/ ARKIPEL Jakarta International Documentary and Experimental Film Festival/ Golden Panda International Short Film Festival/ Picture This Film Festival/ Jahorina International Film Festival/ International Festival "Seize the film"/ Tehran International Short Film Festival/ Cinema Verite Tehran international Film Festival/ Roshd Film Festival/ Culture Unplugged Film Festival/ International Video Challenge Film Festival
I Dance With God. Life without the sense of sight
Ali Badri, an old Kurdish man, many years ago lost his eyes when he was hunting goats. He taught himself how to sew by and now he makes Kurdish pants and sells them to make a living.
He has made enough money to buy a beautiful garden, which he shares with his beloved wife. I Dance With God is a powerful example of the struggle to survive and the determination of human spirit despite difficulties.