José and Citlalli, an indigenous couple in Ecuador, begin to question their family's identity when they find out they are expecting a child.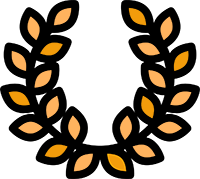 AWARDS: Winner Audience Award. Festival de Cine la Orquídea/ Best Documentary. Amazonia Doc
OFFICIAL SELECTIONS: Habana Film Festival/ San Diego Latino Film Festival/ Ariano Film Festival/ Asinabka Film & Media Arts Festival/ Jumara - IIº Festival Internacional de Cine Indígena de Panamá/ Latino Film Festival Worcester/ First People's Indigenous Film Festival/ Premios Fénix / Dreamspeakers Film Festival/ Ecuatorian NYC Film Festival/ Quetzacoatl Indigenous Film Festival/ Chicago Latino Film Festival/ EDOC/ Festival Latinoamericano de Cine de Quito, FLACQ/ Maoriland Film Festival/ LASA Film Festival/ FESAALP/ MIRA LatinAmerican Film Festival/ Native Spirit Film Festival/ Central-Doc Film Festival& Muestra de cine por los derechos humanos Ayahue/ Daupará Muestra de cine y video indígena/ FILMAR en America Latina/ Asinabka Film & Media Arts Festival/ Ariano Film Festival/ First Nations Film and Video Festival
Huahua. A child and our roots
This Ecuadorian documentary tells the story of a young aboriginal couple that faces an unexpected pregnancy that will make them question about their identity and the world in which they will raise their child.