Drawing on memories of his childhood vacation in Belgrade, Swiss director Nicolas Wagnières films an iconic hotel in the city to delve into his roots and those of a profoundly changed country.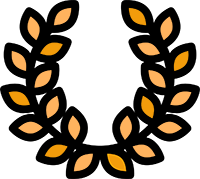 OFFICIAL SELECTIONS: Sao Paulo Mostra/ Berlin International Film Festival/ Thessaloniki International Documentary Film Festival/ Taiwan International Documentary Festival/ Beldocs/ The Best Documentary at Subversive Film Festival
Hotel Jugoslavija. A ghost haunting Belgrade's landscape
Erected in Novi Belgrade in 1969, the Hotel Jugoslavija was a mythical place. It was both a symbol and a witness to the various moments that shaped former Yugoslavia: From Tito to Milosevic; from Socialism to Nationalism; from NATO's bombings to corrupted economic liberalism.
Today it is still haunting Belgrade's landscape, as a reflection of a Serbian society in search of new milestones.
With this journey through the times and spaces of the building, the director – of Yugoslavian origin by his mother but born and raised in Switzerland – explores both a collective unconscious and a part of his own identity.