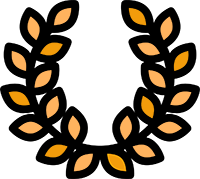 OFFICIAL SELECTIONS: Visions Du Reel/ ZagrebDox/ Millenium International Documentary Film Festival/ Brussels Festival/ DokumentART/ Vila Do Conde Short Film Festival/
Hotel and a Ball, dissimilar postcards of the sport of observation
Two very different types of tenants inhabit the characteristic fixed shot of Latvian director Laila Pakalnina. On the one hand, the fertile and athletic bodies of young and adults who exercise on a sports field in a small town. On the other, the calm and rested presences of elderly people who stay in a small hotel.
This two-sided landscape is united through the window of one of the hotel rooms, a kind of natural frame that Pakalnina finds among the architecture of the building. This decision gives room for an observational inquiry into the concepts of space and body. Some teenagers playing soccer. A training session of the local weightlifting team. A sleeping guest who snores. A maid vacuuming the carpet.
The objective of lingering on these two realities that happen at the same time, according to the director, is to realize the incoherence of one's life, as if we were looking at our navel through a mirror. In this way, with grace and philosophy, we again stay in another universe created by one of the most notorious female filmmakers of Latvia, a country that looks a lot like her films.