Financial difficulties threaten the continuity of the school founded in Beirut by the father of Lebanese director Nadine Naous. When she finds out about this, she decides to travel from Paris and learn first-hand about the changing reality of her family.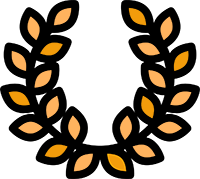 AWARDS: Prix Hors-Frontières. Traces de Vies/ Audience Award. Festival du Film de Famille/
OFFICIAL SELECTIONS: Visions du réel/ États généraux du film documentaire/ Festival international du film francophone de Namur/ Filmer le travail
Home Sweet Home, A School and the reality of Lebanon
Sometimes observational, sometimes a story narrated in first person, and at times even illustrated by black and white animations, this film takes us in a beautiful and friendly way through the experience of Lebanese director based in Paris Nadine Naous to the house where she grew up in her native Beirut.
Much of the film is filmed in the secular school that Naou's father runs in the south of the city, which was also founded by him many years ago as part of a progressive educational project aimed at the Lebanese medium class. But the school's existence is now threatened due to financial problems.
Starting from the intimate, Naous reflects on the influence his father has had in her life, a man who has also been the leader of a project that at the time was a hope for many and now faces its end. But the greatness of this short film lies in being, in addition, a portrait of the present Lebanese society, a country that strives to establish a peaceful coexistence among its different social groups.