In an indigenous territory in the north of the Amazon, a filmmaker and Abraim, a local villager, will have a short and memorable encounter.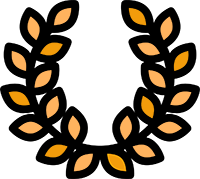 OFFICIAL SELECTIONS: FID Marseille/ Hot Docs / IberoDocs/ Etnodoc/ Mostra de Cinema de Tiradentes/ Cine Ceará/ Pirenópolis.doc/ São Paulo International Short Film Festival/ FestCurtasBH/ Rio de Janeiro International Short Film Festival/ Goiania Mostra Curtas/ Panorama Internacional Coisa de Cinema/ Mostra do Filme Livre/ Mostra de Filmes Indígenas, Universidade Federal de Roraima/ DOBRA Festival de Cinema Experimental
History of Abraim. An unexpected encounter
In the Raposa Serra do Sol indigenous territory, north of Brazil's Amazon, an unexpected encounter between Abraim Joaquim Guariba and director Otavio Cury unfolds memories of a man exchanged for a cow as a child.