Halfway between a making-of film and an cinematic essay on the process of a film workshop directed by Abbas Kiarostami, this experimental film takes us into the process of creating a short film.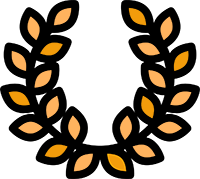 OFFICIAL SELECTIONS: Zinebi Festival Internacional De Cine Documental y Cortometraje De Bilbao/ Ficma Manizales Film Fair/ Festival Internacional De Cortometrajes De Santiago/ Fest Festival De Cine Y Arte Digital/ Bibliocurts/ Festicine Video Imagen "el Samán"/ Festival De Cine De Paracho/ KINÉ Muestra Internacional de Cortometrajes
High Tide. Annotations on the margins of a short film
This short film is born from the discarded video material during the process of a film workshop given by Abbas Kiarostami at the International Film and Television School of San Antonio de los Baños, Cuba.
A female narrator is the informative vehicle where we get to know the ideas of a filmmaker who is doing the workshop and at the same time spinning a story that must take place between Caribbean beaches, a colonial historical city center and a group of enthusiastic filmmakers.