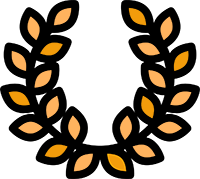 AWARDS: Special Mention. Black Sea Docs Award/ Best Documentary Award. International Film Festival of "Lake Van"/ Special Mentions. Boston Turkish Festival Documentary Film Competition
OFFICIAL SELECTIONS: Dok Leipzig/ PELICAM Uluslararası Film Festivali/ Uluslararası Van Gölü Film Festivali İnci Kefali/ Boston Festivali Belgesel ve Kisa Film Yarisması Jüri Özel Ödülü/ Cinema Verite" Iran Ecofalante/ IAWRT/ CinemAmbiente/ Uluslararası İstanbul Film Festivali/ Kashmir Dünya Film Festivali/ SEEfest/ Arnavutluk Çevre Filmleri Festivali/ Ankara Uluslararası Film Festivali/ Envirofilm Film Festivali/ Sofia Menar Film Festival/ UrbanEye/ Uluslararası Gezici Filmmor Kadın Filmleri Festivali/ Uçan Süpürge Uluslararası Kadın Filmleri Festivali/ DOCUMENTARIST/ Uluslararası İşçi Filmleri Festivali/ İstanbul Uluslararası Mimarlık ve Kent Filmleri Festivali/ Uluslararası Zeugma Film Festivali
Hey Neighbour. An old single-floor house and her neighbour residence

A monster called urban transformation has occured in Turkey for the last few years. Haunting the neigbourhoods, this monster destroys whatever is left from the history, erects glass towers everywhere and swallows a few trees left.

While this monster is at work, the old and the new, and the rich and the the poor start to become neighbours. A huge residence which towers in Feriköy district, in the heart of İstanbul, and Paşa neighbourhood, an old settlement which tries to breath in its shadow...

Our film is about the relationship between a shanty and an apartment building as neighbours in this neighbourhood. A pink house tells the story to us. The pink house grumbles about her new neighbour, whom she named "Cumbersome" all the time. She is not happy with the rapid changes around.