A father has only a year to live and leave a legacy to his newborn son. Mixing animation with home video footage, this short film tells this small, yet unforgettable story.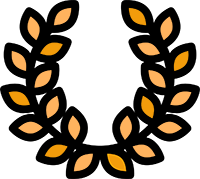 AWARDS: Best Documentary. KORT Kinokino
OFFICIAL SELECTIONS: Bergen International Film Festival/ Doc Leipzig/ Fredrikstad Animation Festival/ The Norwegian Documentary Film Festival/ KORT Kinokino/ Leiden Short Film Experience/ DMZ International Documentary Film Festival/ The Norwegian Short Film Festival/ 7 nominations - amongst others Gullruten (Norwegian Emmys) for Best Documentary
Heritage. Video letters from a father to his son
Christian has one year left to live, one year to get to know his newborn son Philip, and one year to make sure Philip will have a chance to get to know him.
Heritage is a film about the father and son relationship, what is important to pass on to your son, what is important to inherit from you father.