This award-winning short film is an experimental portrait of Yussuf Mume Saleh, an Ethiopian man who has a deep connection with his spotted hyenas.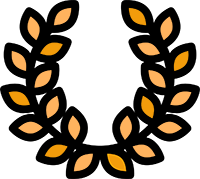 OFFICIAL SELECTIONS: International Film Festival Rotterdam/ Sundance Film Festival/ IDFA
Hairat. The darkness and the hyenas
Out of the darkness, just outside the walls of the Ethiopian city Harar, a man calls several names.
The small beam of a flashlight finds a group of spotted hyenas.
Elias Shagiz Adonay Tesfaye's poem about love and loss sounds almost like a lament on top of the black-and-white images.