In her sixties, Gwendolyn, a three-time weightlifting world champion, prepares for her next tournament while battling cancer.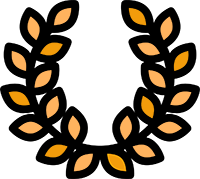 AWARDS: Best Cinema Documentary. Franz-Grabner-Preis / Best Camera for Documentary, Best Editing for Documentary. Diagonale/
OFFICIAL SELECTIONS: Viennale/ DOK Leipzig/ IDFA/ Frauenfilmtage/ One World Prague. Sofia IFF/ Millenium IFF/ Docudays UA/ Finale Plzen
Gwendolyn. A female champion against cancer
Who says age and the world's deadliest disease can stop a woman's momentum? Gwendolyn Leick, a three-time world champion weightlifter, is facing her biggest challenge yet. She is trying to consolidates the end of her forty-year-ong career at the upcoming European Weightlifting Championships in Azerbaijan despite battling cancer.
Together with her loyal partner and dedicated coach, this observational documentary follows our feisty protagonist in her day-to-day life. With her face partially paralyzed after two surgeries, we see her training religiously in a gym in London, the city that she adopted as her home since she left her native Austria. Will Gwendolyn be able to show what she is capable of? No to the others, but to herself.