Filmed only a year after the deadly earthquake that struck Haiti in 2010, this film - named after the onomatopoeia its inhabitants invented to name the disaster - shows their testimonies of resilience.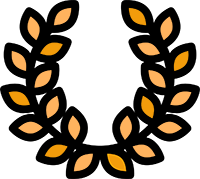 OFFICIAL SELECTIONS: Trinidad and Tobago Film Festival/ Uruguay International Film Festival/ Quinzaine du Cinema Francophone/ Hot Spring Documentary Film Festival/ Document Human Rights Film Festival/ Muestra Dona Buenos Aires/ Bogota Film Festival
Goudougoudou. The sound of the earthquake in Haiti
Goudougoudou is the name Haitians invented for the 2010 earthquake. For those who made it through, the notion of 'being alive' was superseded by that of 'being survivors' in a world turned upside down by death and chaos.
This intimate and penetrating documentary explores how people, in the aftermath of tragedy, grieve, struggle to regain a semblance of normality and aspire to new dreams.