Through an educational approach, this documentary transports us to the mountains of Mexico to shows us the sustainable life of the Tarahumara indigenous people and how their traditions are in danger of disappearing.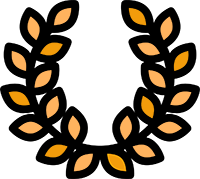 AWARDS: Best Environmental Feature. Mountain Film Festival/ Golden Palm Award. Mexico International Film Festival/ Award of Merit. Accolade Global Film Competition/ Best Documentary Feature. International Independent Film Awards/ Best Locally Produced Work. Santa Cruz Film Festival/ Award of Merit. Indie Fest/ Winner. Prestige Film Award
OFFICIAL SELECTIONS: San Luis Obispo International Film Festival/ Green Unplugged Film Festival/ Monarch Film Festival
Goshen. The healthy life of the Tarahumara people
This powerful award winning documentary depicting the diet and active lifestyle of the indigenous Tarahumara, a light-footed running tribe, who are striving to maintain their ancient culture against all odds.
The Tarahumara are renowned for their incredible long distance running endurance and prevention of modern chronic diseases.
Recently, drought and famine have threatened the Tarahumara's ability to sustain their ancient cultural traditions.
GOSHEN takes you on a journey in the huarache-clad footsteps of these endurance athletes, highlighting the health benefits of safeguarding their way of life.