Gopi Shankar, an intersex individual, is publicly vying for a seat in the legislative assembly of a conservative region of India. This is a short and powerful story.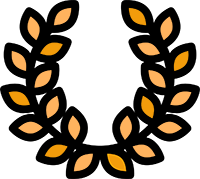 AWARDS: Best Film. International Film Festival Bangalore/ Best Film. DIGO Festival/ Beest Script. DIGO Festival
OFFICIAL SELECTIONS: Rio International Film Festival/ Brazilian Film Festival Los Angeles/ Digo Festival/ International Film Festival Of Bangalore
Gopi. For the rights of intersex people
On the day we are born, the sex is defined based on chromosomes, and based on phenotype and genotype as well as the baby's genitals.
When the baby is born with ambiguity or not defined, this baby is called intersexual. This babies are subjected to abuse, medical abuse, a través de sex selections surgeries.
Premiered at the prestigious Rio Film Festival, this short film follows the challenge of a politician destined to serve as an example for many others in the LGBTI community stigmatized for their sexual and gender traits and interests.