Google's project to digitize all the books in the world at the beginning of the 21st century brought enormous consequences in the world of the cultural industry. This documentary provides us with a detailed and plural look at the implications that the digital search engine faces in its eagerness to create the largest library in the world.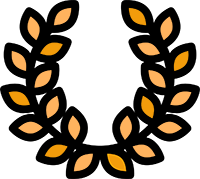 AWARDS: Rincon International Film Festival
OFFICIAL SELECTIONS: Sundance Film Festival/ Bergen International Film Festival/ Cleveland International Film Festival/ DOXA Documentary Film Festival/ Galway Film Fleadh/ Madrid International Documentary Film Festival/ Portland International Film Festival/ Rio de Janeiro International Film Festival/ RiverRun International Film Festival/ Sheffield International Documentary Festival/ Transatlantyk International Film Festival
Google And The World Brain, The implications of digitizing all the books in the world
Since Google began to digitize thousands of books around the world, people in the book industry were surprised by what they considered a serious copyright infringement. And they decided to do something about it.
The most audacious digital corporation of our time seemed to be inspired by the theories of H. G. Wells, who preconceived the existence of a big central world library that contains all the knowledge of the planet and it is accessible to all.
But as much as this utopia now seems possible with the possibilities of new digital technologies, there are still many shadows and gaps that many have devoted themselves to pointing out to prevent what would be a catastrophe for humanity.
The concern that Google becomes an unstoppable monopoly of the virtual world content and at the same time a global holder of the private data of millions of users in the world are just two hot topics treated by several experts consulted in this necessary and exciting documentary.