Set against a backdrop of hurricanes, coastal devastation, and apocalyptic fear, the film is an unnerving exploration of evangelical End Times culture.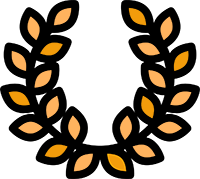 OFFICIAL SELECTIONS: IDFA/ Louisiana International Film Festival/ Knoxville Film Festival
Good People Go To Heel, Saved People Go To Heaven
This film begins with a stark image of an itinerant Christian cross-carrier named Lance. Dressed like a popular culture image of Jesus, Lance preaches End Times góspel as he walks the back highways along the Mississippi River.
Good People Go to Hell, Saved People Go to Heaven explores evangelical End Times belief and culture along the Gulf Coast in the wake of Hurricanes Katrina and Rita.
To evangelical believers, the hurricanes of 2005 were signs of the oncoming Rapture, and a direct message from God that Americans must redeem themselves from sin.
The documentary is a film of stunning candor with deep insight into the complex and controversial world of conservative evangelical Christian belief and its connection to the essence of American identity in the 21st century.