The film is an approach to the collective imaginary of the Sahara desert through the only Tuareg immigrant community in the province of Pordenone, Italy.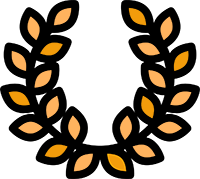 OFFICIAL SELECTIONS: Visions du Réel/ Imagine Science Film Festival/ Festival di Cinema del Reale/ Lago Film Fest
Gondwana, Dreaming the Africa of the Tuareg from Italy
The archaeological pieces exhibited in the Natural History Museum of Venice and the porous forms of an arid sediment deposit located between three rivers near the province of Porderone, Italy, serve as the first images of this essay on the Tuareg culture seen from a relative distance.
Director Riccardo Giacconi makes this cinematic approach mixing geology, family memories and even paleontological facts to put together a portrait about the only Tuareg community in Italy. In this film, these men and women who are no longer nomads, find in their sedentary stay in Europe the opportunity of a mystical journey to their roots.