A team of teenagers from a marginalized indigenous Mexican community prepare to compete in the International Basketball Cup in Barcelona, Spain.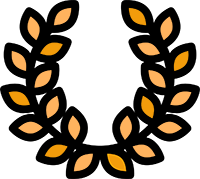 AWARDS: Audience Award. Docs MX/ Best Documentary Film. FICT Milan/ Best Film. BCN Sport Film Festival
OFFICIAL SELETIONS: Miradas Doc/ Seminci/ La Habana Film Festival/ León International Film Festival/ San Diego Latino Film Festival/ Festical Ícaro/ DOC Feed
Gigantes Descalzos. Basketball for indigenous children in Mexico
To combat poverty in the indigenous "Triqui" region of Mexico, children and adolescents from the community train daily in a sports program that uses basketball to promote physical activity in this marginalized community.
The program has enabled this talented group of young players to become one of the top teams during the international basketball cups in the category, which are played in Barcelona, Spain.
After four years of absence, the coach and ideologist of the program, Professor Sergio, as his pupils call him, returns to the community to prepare the team for the next international event and continue to set an example of overcoming extreme poverty.