Inspired by the best-selling book "The Gift", this documentary follows characters from three continents to weave an endearing tribute to the imagination and artistic creation of human beings.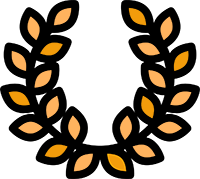 AWARDS: Best Documentary. Full Bloom Film Festival
Gift. A tribute to artistic creation
More than a contemplation of the artistic creation of various characters in regions such as North America, Italy and New Zealand, this film calls for the exercise of imagination, creativity and the preservation of the work of art.
The documentary is a Director's Guild of Canada's Allan King Award-nominee' for Excellence in Documentary. Following a numerous list of excellent reviews, including a 100% Rating on Rotten Tomatoes, the film has had a worldwide Theatrical Release in 50+ theaters.