This short documentary follows Geoffrey, a lonely octogenarian, as he finds a new life inside a macabre cabaret-theatre .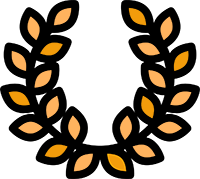 AWARDS: Best Short Documentary. Hot Docs Canada/ Grand Jury Award for Best Short. Stanley Film Festival/ Audience Award. Australia Human Rights Arts Film Festival/ Best Short Documentary. Guanajuato International Film Festival
OFFICIAL SELECTIONS: Clermont-Ferrand International Film Festival/ Melbourne International Film Festival/ Tribeca International Film Festival
Ghost Train. Finding love in a dark cabaret-theater
After having to put his wife in a nursing home, the lonely life of 84-year-old Geoffrey turns upside down when he takes a ride on ghost train that takes him to Dracula's, a cabaret-theatre set in the world of vampires.
There he meets Gillian, the lead vampire of the show, with whom he begins a relationship as dissimilar as it is endearing. This documentary short film shows us the improbable forms and places that love adopts at any time of our lives.