Through this intimate documentary, the filmmaker Chaghig Arzoumanian returns to her Armenian origins. Her grandparents' story is also a story about the wounds of the Armenian genocide.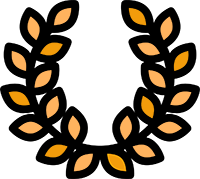 OFFICIAL SELECTIONS: Cinéma du Réel/ Écrans du Réel/ Al Film/ Lebanese Film Festival/ Olhar de Cinema/ Alexandria Mediterrannean Film Festival/ MED film Rome/ Golden Apricot/ Cairo International Women's Film Festival/ Bejala Film Festival/ Cinema Akil/ Moussem Cities
Geographies. An intimate story on the Armenian Genocide
Nazareth was twelve years old, Lousaper still a newborn, when the Armenian genocide was perpetrated in 1915. The film traces the paths of their solitary peregrination throughout exile; from their village of Burunkisla to Beirut, passing through Cairo, Karantina and an orphanage in Saida's before meeting again, years later, around a lunch table where they fell in love and decided to start a family.
Nazareth shut his eyes at the age of fifty-seven carrying away with him the last visions of the "old country" His eyes are those of my father, which are today mine.