With discretion and subtlety, this film documents in a school in Portugal the experience of the Generación Orchestra, a children's orchestra project that breaks paradigms.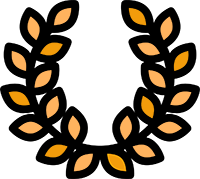 OFFICIAL SELECTIONS: Cinéma du Réel/ Festival de Cinema Luso-Brasileiro de Santa Maria da Feira/ FUMO/ Pärnu International Documentary and Anthropology Film Festival/ Festival de Cinema Avanca/ Doclisboa Festival Internacional de Cinema/ MOVICA – Mostra de Vídeo e Cinema Africano/ Caminhos do Cinema Português/ Sole Luna alla Biennale Arcipelago Mediterraneo
Generation Orchestra. A children's orchestra to dream
Generation Orchestra is a portrait of the impact of an initiative by the same name on students from the Miguel Torga School, in Amadora.
The initiative was inspired by the international project Orquesta Sinfónica Simón Bolívar, the apex of the National Network of Youth and Children's Orchestras of Venezuela.
Ana, Daniel, Diogo and Mónica take part in Generation Orchestra and devote themselves to a project that breaks with the formatted context of public schooling and becomes an indispensable part of their lives.