A portrait of Paulo, a flight attendant who in the after-hours world is internationally known for personifying Gazelle, an extravagant character dressed in carefully crafted attires whose presence fills the clubs where she appears with art and sensuality.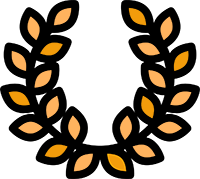 AWARDS: Winner. Mexico International Film Festival/ Winner. Rio GES/ Winner. MIX Brasil/ Winner. Jakarta Documentary and Short International Movie Award/ Winner in a Cinematography in a documentary. Tenerife Film Festival/ Winner. LAFOR Documentary Film Award/ Winner. Canada International Film Festival/ Winner Queen City Film Festival/ Jury Special Mention. On The Road Detour Film Fest/ Winner. North Hollywood International Film Festival
OFFICIAL SELECTIONS: St. Tropez International Film Festival/ Manchester Film Festival/ Docutah International Film Festival/ Docu West/ Sofia Biting Docs/ Cinema Diverse Palm Springs LGBTQ Film Festival/ Ellensburg Film Festival/ Out Reels Cincinnati/ International Filmmaker Festival of World Cinema/ Madrid International Film Festival/ NewFest New York Film Festival/ DOC Feed/ CinelasAmericas International Film Festival/ Imperfectu/ Roma Cinemadoc/ Libercine/ Athens International Film and Video Festival/ New Filmmakers New York/ Bahamas International Film Festival/ III Recifest/ Beloit International Film Festival/ Blow-Up Chicago International ArtHouse Film Festival/ Coventry LGBTQ Film Festival
Gazelle: The Love Issue
Described as a "magical creature of the night", Gazelle dazzle with its tropical chemistry and delicate costumes the clubs of the gay and trans community of London, New York and Sao Paulo. Created by Paulo, a Brazilian flight attendant, Gazelle has become more than an artistic alter ego, but a memorable character.
But being Gazelle is not an easy task. In this documentary we navigate the two lives of Paulo, who must face the tragic death of Eric, his companion for 7 years, and the consequences of AIDS, a situation that puts his life in danger more than ever before.
Pushed to begin a necessary transformation that allows him to move on with his life, Gazelle becomes a fertile ground to express his deepest emotions and dreams.