A Cuban-born balloon seller dreams of mastering magic, questioning his place in the world amid his underground journeys.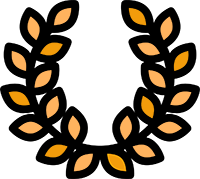 OFFICIAL SELECTION: Rio de Janeiro International Short Film Festival/ International Independent Film Festival - PUBLICYSTYKA/ Uruguay International Documentary Film Festival - Atlantidoc / International Documentary Film Festival - MiradasDoc/ Art of Brooklyn Film Festival/ Mostra Sesc de Cinema Paulista/ Porto7 - Oporto International Short Film Festival/ VISCULT Ethnographic Documentary Film Festival/ Curtas em Flagrante/ Festival Mundial de Cine de Veracruz/ Festival Internacional de Cortometrajes de Medellín – FICME/ Athens Ethnographic Film Festival
Gary - A dream of balloons and magic
This Documentary delves into the life of Gary, a Cuban-born Brooklynite who makes a living by selling balloons in the bustling labyrinth of New York's subway system. Amidst the rumbling carriages and sea of rushing commuters, Gary harbors a fervent dream: to master the art of magic. Through the lens of a Brazilian documentarian, we're granted an intimate insight into Gary's world. His candid conversations, captured against the backdrop of his long, underground journeys, reveal a man grappling with his place in the universe. The film skillfully interweaves Gary's vibrant daily life with his profound self-questioning, creating a mesmerizing tapestry of a dreamer navigating the complexities of life.