A Uruguayan Navy vessel crosses the southern Atlantic Ocean towards Antarctica to supply a military base. A sensory journey to the cold and desolate continent where man disappears into the ominous nature.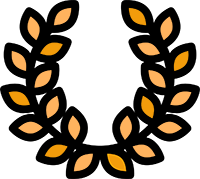 AWARDS: Best Uruguayan Film. Atlanti Doc Film Festival/ Transcinema Award. TRANSCINEMA Film Festival of Non Fiction/ Special Mention of the Jury. Marfici Mar del Plata International Film Festival/ Best Documentary Audience Award. Uruguayan Critic Society Awards
OFFICIAL SELECTIONS: Visions du Reel Film Festival/ Split Film Festival/ Punto de Vista International Documentary Film Festival of Navarra/ La Habana International Film Festival/Iran International Documentary Film Festival Cinema Vérité/ EDOC Encounters of the other cinema/ FIC Monterrey Film Festival/ Panorama Internacional Coisa do Cinema/ MiradasDoc Film Festival/ Madrid International Film Festival PNR/ International Film Festival of Uruguay/ D´A International Film Festival of Cinema D´Autor de Barcelona/ UNAUSRCine Film Festival/ DeTour Uruguayan Film Festival of New Cinema/ AtlantiDoc Documentary Film Festival
Frozen Man, a sensory voyage to Antarctic lands
A Uruguayan navy vessel heads for Antartica crossing the south Atlantic. Every man focuses on the job he is there to do; some unfreeze pipes; others spend hours by a long range radio, expecting nothing to disturb that inert peace.
Everything seems to be running smoothly but confinement and isolation begin to take their toll.
When they arrive, none of the above seems to make much sense; the hours pass; men walk alone through the ice. A vast, desolate landscape. It could be a space station, or an ice desert.
Further away into the icy island, a group of soldiers attend mass in Russian, at a small church made of wood erected high up a mountain. None of them understands a word the priest says, yet it is an encounter which fills them with a sense of urgency and salvation.
This beautiful and observational film invites us to ask ourselves what the meaning of life is - If it indeed has any - and how loneliness manifest itself.