A dissection to the great machinery of sea shipping, an industry that allows us to obtain all the products we consume. The film studies the implications of this mechanism in our society and in the environment.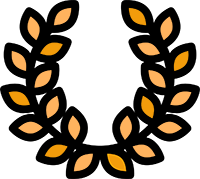 AWARDS: Golden Green Award. Deauville Awards/ Best Film. Another Way Film Festival/ Awarded. Grand Prix Écrans Publics/
OFFICIAL SELECTIONS: San Francisco Green Film Festival/ Docs Barcelona/ Sheffield Doc/Fest/ DIG Awards/ Docs Barcelona-Medellín/ DREFF/ Vancouver International Film Festival/ DocsMX/ KLEFF/ Innsbruck Nature Film Festival/ Planet in Focus/ Green Fest/ Docs Barcelona-Valparaíso/ Films for Transparency
Freightened, dissecting the machinery of sea shipping
If we were to make a trip in the opposite direction from the final product we consume to its place of origin, 90% of the time we would have to make our journey in one of the hundreds of thousands of ships that cross the seas of the planet to quench the thirst of an economy addicted to consumption.
The first Ford automobile factory represented the panacea of ​​a production process that in contemporary times has diversified into the so-called "third world" regions, making it possible to bring finished products at low cost through maritime mercantile routes.
In Freighted, we look at all the aspects related to sea shipping, a silent but omnipresent metabolism on which our access to everyday goods is based, from food to clothing. Likewise, we investigate the dangerous and previously unknown repercussions of this industry on the environment.