From the footsteps of a 1960 Olympic legend to the modern struggles of refugees, Fischer & el Sani retell a tale of victory and freedom against Rome's architectural backdrop.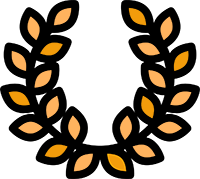 AWARDS: Tiger Short Award. Rotterdam International Film Festival
OFFICIAL SELECTION: Las Palmas International Film Festival/ Nijmegen Go Short Filmfestival/ Indie Lisboa International Film Festival/ Kyiv International Short Film Festival/ Videoex Experimentalfilm & VideoFestival/ Sydney Film Festival
Freedom of Movement - History, Race, Freedom, Architecture
Revisiting the iconic 1960 Olympic marathon in Rome where Ethiopia's Abebe Bikila made history by winning Africa's first gold medal running barefoot, filmmakers Fischer & el Sani infuse a contemporary twist. Set amidst Rome's striking rationalist architecture, they curate a fresh race, not of seasoned athletes, but of refugees and immigrants. Their participation isn't just for medals, but a statement for their right to move freely. Through this inventive narrative, Fischer & el Sani not only honor Bikila's legacy but dissect the multifaceted implications of that gold-medal run, spanning ideology, politics, and architecture, still resonating today.