Devastated during the Spanish civil war in the 30s, today the old town of Belchite only exists in its ruins and in the memory of those who inhabited it. This documentary unearths a forgotten past with the help of those who were only children back then.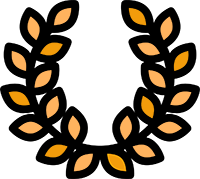 OFFICIAL SELECTIONS: IDFA International Documentary Film Festival Amsterdam/ Festival du film documentaire Traces de Vies/ Festival Aux Ecrans du Réel/ Festival de Cinéma de la ville de Québec/ Festival de Cine de Bogota/ Festival International Cinéma et Mémoire Commune de Nador/ Urban Eye Film Fest/ Muestra de Cine Rural de Dos Torres
Franco's Promise. Voices in the ruins of a ghost town
After finding the ruins of the town of Belchite, in the clement lands of Aragón, the director Marc Weymuller makes a stop in his journey to photograph a cracked landscape that once was a key place in Spanish history.
Located in the middle of the civil war waged in the 30s, the town was destroyed by the cannons of republicans and nationalists alike, until the latter, led by Francisco Franco, ended victorious.
After the victory, Franco promised the construction of a new town near those ruins, a promise he fulfilled. Who then were just children, today lend their voices to tell the story of a town whose ghosts come alive in this beautiful film.