In this documentary, the fog is the element that unites worlds and characters very different from each other. A film essay on the search for happiness, loneliness and the inherent uncertainty of the human being.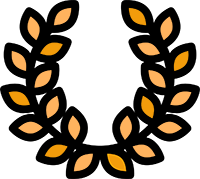 AWARDS: Special Mention, FGYO-Award Dialogue en perspective. Berlinale Perspektive Deutsches Kino/ Best Feature Documentary, Best Cinematography. Sehsüchte IFF/
Biberstein Gusmão Award. Porto/Post/Doc FF
OFFICIAL SELECTIONS: Locarno Film Festival/ DOK.Fest Munich Forum/ dokKa Karlsruhe/
Taiwan IDFF
Fog. An essay film on human uncertainty
A competition of poodle dogs, a guitarist singing to an idyllic woman or an astronomer looking for answers in the dark universe are some of the apparently unrelated scenes that spin this ingenious documentary.
In Fog the spectator plays the same role as an avid puzzle player, in this case with film frames portraying different realities that are linked by a visual metaphor: that of the fog as a reminder of loneliness and our inherent longing for certainty.