When a film roll gets damaged in the middle of a screening, a projectionist and a young apprentice must repair it quickly. A short documentary film full of adrenaline that reveals an anonymous job that faces extinction.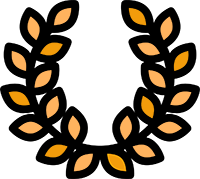 AWARDS: Special Mention. Visions Du Reel/ Best Narrative Short/ Cinema on the Bayou Film Festival/
Filmstripe. The projectionist, a job in danger of extinction
A roll of film gets damaged in the middle of a screening in a Montreal theatre. But for the projectionist on duty, the show must go on, so he and an apprentice must repair the film quickly at all costs.
Filmed without cuts, Jonh Blouin's invisible camera follows the unstoppable maneuvers of these two men in their passionate effort to repair the film, which they must repair by cutting off the damaged parts, putting it back on its reel and restart the programmed projection.
During this eighty-minute-long film full of adrenaline, the projectionist meditates on the contributions of the projectionist's work in the history of cinema through various anecdotes learned after many years of work, one that, sooner or later, will disappear due to the avalanche of digital cinema.