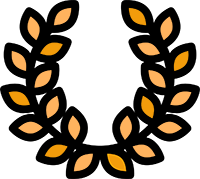 OFFICIAL SELECTIONS: Sundance/ Sheffield Doc/Fest/ Camden International Film Festival/ ZagrebDOX/ Heart of Gold International Short Film Festival/ Filmfestival im StadtHafen/ New Zealand International Film Festival / Regard sur le court métrage/ NexT International Short Film Festival/ Fajr International Film Festival/ MakeDox/ Regard sur le court métrage/ Rooftop Films/ Mecal International Short Film Festival/ Full Frame Documentary Film Festival/ Brussels Short Film Festival (BSFF)/ Chicago Critics Film Festival/ Las Palmas International Short Film Festival/ Florida International Film Festival/ Boulder International Film Festival/ Norrkoping Film festival Flimmer/ VIS - Vienna Independent Shorts/ Dortmund|Cologne International Women's Film Festival/ Guanajuato International Film Festival/ TiSFF - THESS International Short Film Festival Thessaloniki/ Leeds International Film Festival/ Paris Courts Devant/ Multimedia Happy End/ Opolskielamy Film Festival/ Szczecin European Film Festival/ Festiwal Filmów Frapuj?cych/ Uppsala International Short Film Festival/ Warsaw International Film Festival/ Concorto - Italy
Sedicicorto/ Tofifest/ Timishorts/ dokumentART/ Jihlava International Documentary Film Festival/ DOCSDF/ Camerimages
Figura. A short film about religious kitsch
It's white and windy all around. A gigantic figure emerges from behind the snow curtain and hits the road.
It passes towns, villages, houses, to land on top of a hill, next to spiders, saints and bumper cars.
FIGURE is a surreal tale about creating myths, about religious kitsch, and about the desire for greatness.