Danka makes a living cleaning the fifteen rooms of a hospice in Berlin. This film makes a portrait of her, a woman who lives in a place of dying.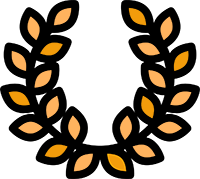 AWARDS: New Berlin Film Award. Achtung Berlin OFFICIAL SELECTIONS: Leipzig Documentary Filmfestival/ Duisburger Filmwoche/ Nonfiktionale – Festival des dokumentarischen Films/ OpenAir Filmfestival Weiterstadt/ Wendland Shorts/ Achtung Berlin/ Nominee for the HumanRightsFilm-Award Germany
Fifteen Rooms. Living in a place of dying
Even in a hospice, life goes on. A mother-in-law may be annoying. A soft toy may offer consolation.
The recollection of missed opportunities may create a sense of wistfulness. Danka, the institution's cleaning lady, experiences a lot in the course of her daily life, tidying these 15 rooms overlooking the roofs of Neukölln.
She is always happy to schmooze with the residents, or just to keep them company. There's a lot of laughter and a lot of smoking, but also a lot of goodbyes to say.