This documentary, awarded at the prestigious IDFA, films over the years two Iranian girls from their religious initiation to their adolescence. A portrait in perspective about women and religion indoctrination in Iran.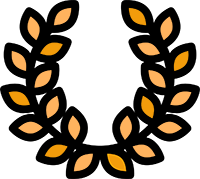 AWARDS: Justice Award. IDFA
OFFICIAL SELECTIONS: Int'l Female Film Festival Malmö/ Zagreb Dox
Fest Of Duty. Women and religion in Iran
It's 2005 and we are in a hall packed with chattering Iranian schoolgirls wearing lilac robes and white chadors. A clergyman is explaining the virtues of the Fest of Duty, a religious ceremony designed to instil Islamic values into girls when they reach the age of nine.
We focus on two of the girls who are cousins, and we follow up with them eight years later as they transition into adulthood, and see the differing impact of religious teachings on the public and private lives of two teenagers growing up with conflicting cultural values in Iran today.