The portrait of Giovanni, a man who lives from the scraps he sells in his Italian city while the ghosts of eviction and prison haunt him everywhere he goes.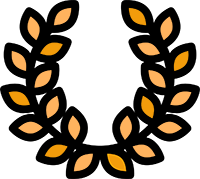 AWARDS: First Prize Premio Sezione Architettura. Art Doc Festival/ Winner ARPA. SiciliaAmbiente Documentary Film Festival/ Prix des Lycéens et des Apprentis. Festival International Filmer Le Travail
OFFICIAL SELECTIONS: Visions du Reel
"Feral State" A story of meat and geography
Every morning, Giovanni goes out to earn a living collecting all kinds of scraps that he then sells in a square in San Cristoforo, an Italian city that, seen in the framings of this film, looks like a gray, mechanical and cloudy geography.
This bucolic atmosphere has much to do with the psychological state of Giovanni, who lives in a humble and dark apartment with his wife from the Dominican Republic and their three children.
As the ghosts of an imminent eviction and the possibility of him going to prison haunt him all the time, Giovanni moves on the margins of social normality searching for the remains of a hopeless city.