After serving in Iraq and being diagnosed with Post Traumatic Stress Disorder (PTSD), a man tries to get his life back together with a new love on a farm in northern North Carolina.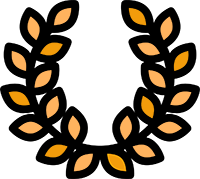 AWARDS: Best Documentary Jury Prize. Brooklyn Film Festival/ Best Southern Documentary. Macon Film Festival/ Best Documentary. Charlotte Film Festival/ Southern Stories Jury Prize. Hot Springs Documentary Film Festival/ Jury Award Finalist. New Orleans Film Festival/ Silver Heart Nominee. Dallas International Film Festival
Farmer/ Veteran. A Portrait of Post Traumatic Stress Disorder (PTSD)
A close yet respectful approach to a character with Post Traumatic Stress Disorder, this documentary is keenly empathetic towards its subjects while at the same time being rigorous about the journalism and interviewing, even given the darkness at the core of the film.