In the beautiful Vietnamese bay of Ha Long, a UNESCO World Heritage Site, a family faces its imminent separation when the government decides to relocate the inhabitants of the floating village to land.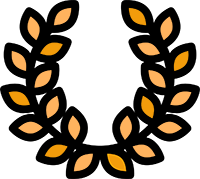 AWARDS: Special mention of the Documentary Jury. aching Berlin/ Special Mention by the Jury. Festival "Der Neue Heimatfilm"/ Special Prize. Provinziale Eberswalde/
OFFICIAL SELECTIONS: Filmfestival Cottbus/ Filmfestival Max Ophuls Preis/ Viet Film Fest
Farewell Halong. A captivating family story from the beautiful Halong Bay
Since 1994 the Vietnamese Ha Long Bay in northern Vietnam has been UNESCO World Heritage Site and therefore the destination of millions of tourists from all over the world. In the midst of this unique film setting, 47-yearold Nguyen Van Coung and his wife Luu (45) live in the floating village of "Tò Bò Nâu", 1.5 hours from the mainland.
The couple lives in a small modest hut, which floats in the middle of the sea on a handmade wooden raft. Coung is a ship's captain on one of the many tourist boats, Luu sells groceries to the tourists. Her only son Quy (14) has lived in the mainland for 7 years to attend school there.
But now, from May 2014, all inhabitants of the floating village must be resettled to the mainland. Officially because of the pollution they cause. The Vietnamese government allocates a plot of land to each family in the 20 km distant development area of Ha Long City. The prospect of such a "country life" splits the family.