The ocean, a place of infinite pleasure. This essay documentary reflects on the concept of maritime transport, the men who work in it and the women who await them in each port.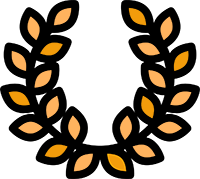 AWARDS: Emerging International Filmmaker Award. Hot Docs Toronto/ Honorable Mention. Porto Post Doc Festival/ The Fathy Farag Prize for the best artistic contribution. International Film Festival Cairo/
OFFICIAL SELECTIONS: Berlin International Film Festival/ Nominated in Hellenic Film Academy Awards for Best Documentary and Best New Director/ Festival de Films de Femmes de Créteil/ Sarasota Film Festival/ Minneapolis St Paul Film Festival/ Göteborg Film Festival/ Palm Spring/ IDFA/ Zinebi Festival/ Porto Post Doc/ BFI/ Hot Docs/ Karlovy Vary/ Kino der Kunst/ Thessaloniki Documentary Festival/ Against Gravity Film Festival/ Syros Film festival/ International Film Festival Cairo/ Norway Screen City Biennal/ Sao Paul Brazilian Film Archives
Exotica, Erotica, Etc. The pleasures of the ocean
Sailors are like terrorists. They arrive in ports with a bomb called love and throw it. And do you know what happens?
The bomb explodes when they go away and they never come back, destroying the hearts of all the girls in the neighborhood.
How strange... To love somebody who pays you...