After living in the shadows of his old discovery, an art collector tries to find the next great artist, a Taiwanese painter based in Brookling. Will the sequels be as good or better than the original?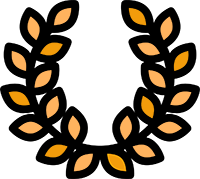 OFFICIAL SELECTIONS: Warsaw International Film Festival/ Slamdance/ Festival International du Film sur l'Art/ Fipadoc/ San Francisco Documentary Film Festival/ Kasseler Dokfest/ Viewpoint Documentary Fim Festival
Everyone Wants To Be The Next Weismann. An art gallery mystery
Contemporary art collector and discoverer of the great Richard Weismann, Martin Solo, faces the complex task of showing the world his particular vision of art by opening his private museum to the public.
To this end, Martín is preparing a select retrospective of his latest discovery: Mu Pan, a Taiwanese artist based in Brooklyn and creator of a fascinating work that, as a critique, reflects the violence and brutality of society. Martin feels he failed with Richard Weismann but this time he is willing to put all his cards on the table.