After finding her mother's war diary written during II WW, a daughter discovers who she really was. A journey into the personal history of a family, the relationship between a mother and a daughter, the secrets that you keep and the reasons why you do it.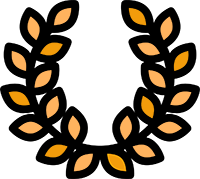 AWARDS: Best Editing Award. Golden Tree International Documentary Film Festival/ SNCCI Award. Cinepalium Fest
OFFICIAL SELECTIONS: Visions du Rèel/ Cinepalium Fest/ "Cinema Verite" Iran International Documentary Film Festival/ Golden Tree International Documentary Festival/
Every Soul of My Body. My Mother's secret diary during WWII
After the passing of her mother, Lorena finds the diary that she kept all her life. The entries allow her to discover a different woman.
Working as a nurse, her mother was covertly working for the partisans passing them intelligence that she astutely acquired from wounded German soldiers by administering more morphine than usually required to ease the pain.
Like Lorena, director Erika Rossi also lost her mother a few years ago and, like her, she went through the pain that comes from loss and absence.
During the production of the project, they both began to follow the steps subsequent to the loss of such an important person in their lives together.