After the lost of an experimental film made by the prominent Indian painter Akbar Padamsee, the filmmaker Ashim Ahluwalia works hand in hand with the artist to rescue the project. Events In A Cloud Chamber is the result of this collaboration.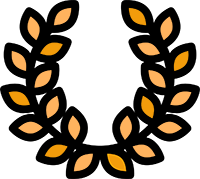 OFFICIAL SELECTIONS: Mostra Internazionale d'Arte Cinematografica de Venecia/ BFI London Film Festival/ SPLIT International Festival of New Film/ Berwick Film & Media Arts Festival/ WNDX Festival of Moving Image/ IDFA/ Hong Kong International Film Festival/ New Directors/New Films/ Experiments in Cinema v12.3/ UNEXPOSED Film Festival/ Transilvania Shorts/ Festival de Cinema Independent de Barcelona/ Pravo Ljudski Film Festival/ International South Asian Film Festival/ Olhar de Cinema de Curitiba
"Events In A Cloud Chamber" The ghost of a lost film
In 1969, Akbar Padamsee, one of the pioneers of Modern Indian painting, made a film called Events In A Cloud Chamber. Shot on a 16mm Bolex, the film ran for six minutes and featured a single image of a dreamlike terrain. Inspired by one of Padamsee's own oil paintings, he experimented with a new technique of superimposing shapes formed with stencils and a carousel projector.
After just a handful of screenings, the film was shipped to an art expo in New Delhi where it was misplaced. The film existed only as a single positive print and there were no copies. This was possibly the birth of experimental, artist moving image practise in India, but it ended before it began. What was this mysterious film? A rare, spectral trace of India's forgotten avant-garde cinema, Events In A Cloud Chamber now exists only in memory. But can one rebuild a film from memory?
More than 40 years later, filmmaker Ashim Ahluwalia worked with Padamsee, currently 88 years old, to remake the film. Events In A Cloud Chamber (2016) is a result of their collaboration. Like a maze that leads into endless other mazes, Events In A Cloud Chamber's vanishing reads like a fable. More than just the disappearance of an artwork or an aborted attempt at an experimental film movement, it suggests ideas about mortality.