The voices of Vanessa Redgrave and Corin Redgrave narrate the lives of siblings Erika and Klaus Mann. Both gay, they made their way against the grain and under the legacy of their father, Thomas Mann.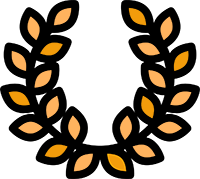 OFFICIAL SELECTIONS: Berlin International Film Festival/ Rotterdam International Film Festival/ Atlantic Film Festival/ Full Frame Documentary Film Festival/ Human Rights Watch International Film Festival/ Museum of Modern Art/ Jerusalem Film Festival/ Seattle International Film Festival/ Frameline Gay and Lesbian Film Festival
Escape to Life - The Erika and Klaus Mann Story
This film is the result of a remarkable pairing between fiction and non-fiction filmmakers Wieland Speck and Andrea Weiss. It depicts another remarkable relationship, between Erika and Klaus Mann, the brilliant eldest children of German author Thomas Mann.
The Manns claimed to be identical twins, despite being born more than a year apart and different genders.
Living under the shadow of Hitler's rise, Erika and Klaus were intellectuals, homosexuals, and pacifists who lived as exiles in their country.
Erika was an actress whose satirical revues were censored throughout Europe. Klaus was a self-doubting writer whose banned novel, Mephisto, didn't become a bestseller until long after his suicide.