Only seven minutes long, this is the most extraordinary portrait of a young transgender man you will ever see on the internet.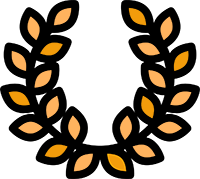 AWARDS: Jury Special Prize. FIPADOC
OFFICIAL SELECTIONS: États généraux du film documentaire/ Off-courts Trouville/ Festival international de lille - rencontres audiovisuelles de lille/ Côté court/ Festival du film court de villeurbanne/ Paris gay, lesbian, trans film festival – Festival Chéries-cheris/
Festival international de court métrage d'Oberhausen/ Qfest: the houston international glbt-q film festival/ London international documentary festival/ DokumentArt/ Festival International du Film des Droits Humains de Paris/ Festival de la photographie d'Arles Châlon tout Court Festival
Enzo. Photographs and colors of a young transgender man
When playing this short film, we will activate a carousel of photographs that slide across the screen from right to left, thus unveiling the first genuine feature of this audacious documentary.
In the background, we only hear the testimony of Enzo, a young trans man who tells the tragicomic anecdotes of his great daily conflict: not having an ID card that matches his identity.