In the late 70s, the Khmer Rouge regime killed around two million people in Cambodia suspected of being "internal enemies". Thirty years later, motivated by the loss of his family during that period, Thet Sambath sets out on a quest to discover the true facts about those responsible for the Cambodian genocide.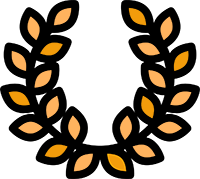 AWARDS: World Jury Special Prize. Sundance Film Festival/ True Life Award. True/False Film Festival/ Best Documentary and Social Justice Award. Santa Barbara Film Festival/ Grand Jury Prize. One World Film Festival/ Charles E Guggenheim Artist and Anne Dellinger Grand Jury Award. Full Frame Film Festival/ Outstanding Documentary Award. Hong Kong Film Festival/ Best Documentary. Beldocs/ Best Documentary. OcDocs/ Best Documentary. Norwegian Doc Festival/ Nestor Almendros Award Human Rights Watch/ Silver Horn Award. Krakow Film Festival/ "In the spirit of Freedom" Ostrocsky Award. Jerusalem Film Festival/ Human Rights Award. Dokufest/ Grand Prix Batumi. Georgia Film Festival/ Best Documentary Ojai/ Best British Documentary. BIFA/ Top Ten Audience Award. IDFA/ TV3 Human Rights Award. DocsBarcelona/ Best International Feature. DocEdge NZ/ Best Directing. DocEdge/ Human Rights Award. Makedox/ Best Moral Approach. Makedox/ EMMY for Best Investigative Documentary/ Honourable Mention. Doxa, Vanc.
OFFICIAL SELECTIONS: IFDA Awards/ Grierson Awards/ Writers of Guild of America Awards/ Feature Academy Awards/ EMMY Awards
Enemies Of The People, Unearthing the truths about the Cambodian genocide
Cambodian reporter and filmmaker Thet Sambath still dreams of the relatives he lost during the genocide that occurred in his country between 1975 and 1979. It was the time of the dictator Pol Pot and his Maoist party, the Khmer Rouge, a regime that unleashed a bloody genocide throughout the country with the intention of ending with supposed traitors to the movement, but that nevertheless claimed the lives of millions of innocent lives.
"Enemies of the People" is Sambath's project to find the truth about those facts that are still a taboo in today's Cambodia. With the collaboration of filmmaker Rob Lemkin - the co-director of the film - Sambath manages to obtain testimonies from several of the men who executed the killings in the "east zone", a region known for concentrating the largest number of corpses under its roads and rice fields.
After forging a friendship with Noun Chea, the second in command of the Khamer Rouge during those years, Sambath gains exclusive access to the house of the former commander to address the issue from the top of the power pyramid. After several interviews, an unexpected revelation occurs that, nevertheless, is only a piece of the truths found by Sambath's determination. His quest is clearly not motivated by revenge, but rather by a natural anguish to discover the truth to transcend the Cambodian tragedy.