A group of young Argentine designers want to use a mechanical printing press now in disuse due to digital advances. Will they be able to learn to use it with the help of the last remaining mechanic in the country?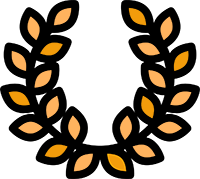 OFFICIAL SELECTIONS: Mar Del Plata Film Festival/ Design Film Festival/ Sebastopol DOCS Film Festival/ Boston design week/ International Printing Museum/ A+D Film Festival/ Acero Festival/ Saratov Sufferings Film Festival/ Wayzgoose Kitsap Art Festival/ Docu.Text/ Cipolletti Concurso Nacional de Cine Independiente/ Green Mountain Film Festival/ Green Mountain Film Festival
Endless Letterpress. The mechanical printing press refuses to die
Each week at the Public Information Library, a small group of people meet to practice French in seemingly banal conversations, revealing diverse and sometimes antagonistic life paths.
Refugees, expatriates or students meet in front of the camera that captures, through sentences and glances, the secrets and the unspoken.
Beyond oppositions, all share the same goal of integration through language.