Little by little, two characters take shape on the screen through objects, sounds and flavors. Who are they? What unites them? Where do they want to go if they really wanted to?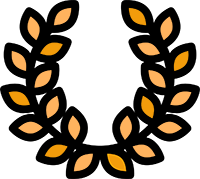 OFFICIAL SELECTIONS: Visions du Reel Industry Media Library/ Alcances Cádiz/ Leiden Shorts

Enchantment. The puzzle of two characters
The plot proposal of 'Embeleso' is simple. Presentation of two people and the intention of awakening the curiosity to know what connection exists between them.
Gema and Caterina are presented through the most basic and common to all human beings: sensations.
The starting point is broad, perhaps the most common to all human beings, but precisely this universal starting point allows the viewer some freedom to get their own idea of what each of them are like.
Because the important thing is not in their differences but in what they share, in the type of relationship that they establish in a specific environment, producing a hypnotic sensation that one tries to capture through the camera.