This Documentary chronicles the struggle of a family and hundreds of elephants in Botswana as they navigate the threats of climate change, poaching, and policy changes, amidst the worst drought in living memory.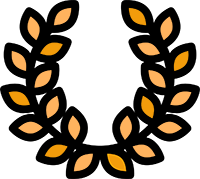 AWARDS: Best Documentary. iHollywood Film Fest
Elephant Refugees - Survival amidst Botswana's crisis
This Documentary unveils an environmental crisis of epic proportions unfolding in the arid Kalahari woodlands of eastern Botswana. At its heart is a resilient family, whose life is irrevocably altered when climate change exacerbates droughts, driving hundreds of elephants to their Elephant Sands Bush Camp for water. Over the past 50 years, international crime syndicates have ruthlessly poached wildlife across Africa, prompting elephants to seek refuge along ancient pathways. Botswana's declaration as a poacher-free zone in 2014 sparked a mass elephant migration, a phenomenon communicated mysteriously across vast distances. Today, Botswana is home to 60% of Africa's elephants. However, the lifting of a five-year ban on elephant hunting in 2019, coupled with the worst drought in living memory, threatens to upend this sanctuary.