Inspired by the writings of Finnish diplomat G. J. Ramstedt, this documentary is a journey to Japan and Mongolia to reflect on the past traditions and the dynamic present of our civilization.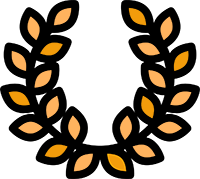 AWARDS: Best Feature International Documentary Film. Monterrey Film Festival/ 3rd Award for the Best Documentary. Doku Baku/ Best Documentary. Kathmandu Mountain FF
OFFICIAL SELECTIONS: Doc Point Helsinky/ Tampere Film Festival/ CPH:DOX – NORDIC:DOX Competition/ DOK.fest Munich/ Docs Against Gravity Poland/ Espoo Ciné/ Doku Fest Prizren/ Cambridge Film Festival/ Helsinki IFF – Love & Anarchy/ Margaret Mead FF + Imagine Science FF NYC/ IFF Mannheim – Heidelberg/ Kolkata IFF/ Bergamo Film Meeting/ Millenium FF Brussels/ Cartagena IFF/ Seattle IFF/ Duhok IFF Iraq/ Ecofalante Brazil
Eastern Memories. A road movie to the Far East
Eastern Memories is an epic road movie and unexpected Odyssey into the Far East of Mongolia and Japan.
Seamlessly intertwining the past and the present into a visually stunning journey of adventure and exploration, love and death, conspiracies and the fall of nations. All told by a dead Finn from the distant north.
It is also the story of Finnish linguist and diplomat G. J. Ramstedt's travels into the old world of beliefs and traditions of the late 19th century. That world does not exist today. It is replaced by ideologies and market economy.