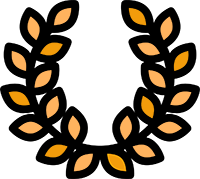 OFFICIAL SELECTIONS: OutView Film Festival/ Inside Out: Toronto LGBT Film Festival/ Out East Film Festival/ Durban Gay & Lesbian Film Festival/ QFlix/ OutFest/ North Carolina Gay and Lesbian Film Festival/ Austin Gay & Lesbian Film Festival/ Oslo Fusion Film Festival/ North Louisiana Gay & Lesbian Film Festival/ Helsinki International Film Festival/ North Louisiana Gay & Lesbian Film Festival/ Tacoma Film Festival/ Cine Queer/ Image Out/ Out On Film/ Reel Pride/ Indianapolis LGBT Film Festival
Drag becomes him, The art of portraying femininity
As she prepares for another of her shows, in the delicate atmosphere of her dressing room, Jinkx Moonson makes a spoken portrait of her own reflection in the mirror. While applying her makeup, she defends the art of drag shows and analyzes the representation of women in contemporary cinema and television in the United States.
Among her ramblings and confidences about why to dress as a woman having been born without female sexual organs, her closest relatives and friends join the narrative to tell us about the first clues about the true nature of that little Catholic boy who grew up in his native Portland.
Moonson gradually becomes a woman in front of us using make up, wigs and a eccentric costume she uses for her imminent show. The behind-the-scenes approach used in the film allows us not only to demystify an art overlapped by hetero normality, but also to discover the teamwork behind a successful performance of a drag queen.
After watching the documentary, the lesson that remains is to live your life as you want, no matter what.