In Doel, Belgium, only a handful of inhabitants remain after several decades of decline. Weird and humorous, this documentary follows the survivors that still hold on to this -their - ghost town.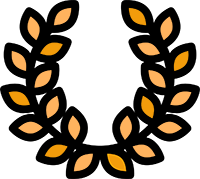 OFFICIAL SELECTIONS: CPH:DOX/ Visions du Réel/ BelDocs/ DMZ Docs/ DOK Leipzig/ Sheffield DocFest/ CPH:DOX/ Cinema L'Univers/ Freunde von Freunden/ Gentofte Hovedbibliotek/ PROVINZIALE Eberswalde Filmest/ Architecture Film Festival Rotterdam/ Viewpoint Ghent Documentary Film Festival/ Filmmaker Day/ International Debut Documentary Film Festival Rudnik/ Herning Museum of Contemporary Art/ Øst For Paradis/ Samsø Bio/ Doc Alliance Award/ IndieCork Film Festival/ Kino Svetozor/ Escales Documentaires/ DokuBaku/ Black Canvas FCC Film Festival/ DokuFest Kosovo
Doel. The comedy of a ghost town
Doel is a ghost town in Belgium surrounded by a nuclear power plant, a gigantic container dock, and the port of Antwerp.
For decades the inhabitants have been battling the authorities who want to tear the town down and build a new container dock. Now there is only 24 inhabitants left - a colorful crowd of common and uncommon people clinging onto the idea of keeping their vandalized and abandoned town alive.
"DOEL" is a quirky, humourous, and poetic portrait of six of the remaining inhabitants and their struggle with Dutch techno ravers, curious urban explorers, and political havoc.