Miguel has heard that he looks a lot like his father, whom he has never met. In this story we accompany him in a poetic search for this unknown man among African memories and mythologies.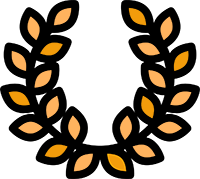 AWARDS: FIPRESCI Award. Festival Cinematográfico Internacional del Uruguay/ Jury´s Special Mention. Festival Cinematográfico Internacional del Uruguay/ Best Original Music. Prémios Sophia – Academia Portuguesa de Cinema/
OFFICIAL SELECTIONS: International Film Festival Rotterdam/ New Directors/New Films – Lincoln Center Film Society/ BAFICI/ San Francisco International Film Festival/ Curaçao International Film Festival Rotterdam/ Frames of Representation, New Visions for Documentary Film no Institute of Comtemporary Arts/ Oslo Pix/ International Film Festival Kino Otok/ Olhar de Cinema - Festival Internacional de Curitiba/ Filmfest München/ Transatlantyk Festival/ Maine International Film Festival/ Roffa Mon Amour Film Festival/ Cinemateca Paixão/ New Zealand International Film Festival/ Jerusalem Film Festival Panorama/ Durban International Film Festival/ Melbourne International Film Festival/ Anonimul International Independent Film Festival/ Kugoma – Fórum de Cinema de Curta Metragem/ AFI Latin American Film Festival/ Afrika Film Festival Cologne/ Calgary International Film Festival/ CPH PIX/ Vancouver International Film Festival/ Seminci/ Africa in Motion Film Festival/ Augen Blicke Afrika/ Cineuropa/ Filmar en América Latina/ Kino Xenix Filmclub/ International Human Rights Film Festival/ Festival Internacional de Cinema/ Mostra de Cinema Português do Século XXI/ Göteborg Film Festival/ Cineclube & Filmoteca de Montemor-o-Novo/ Portland International Film Festival/ African Film Festival New Zealand/ Festival de Cine Africano – FCAT/ Cinemateket Bergen (New Portuguese Films)/ Mostra de Cinema Documental – MAIO DOC/ Gimli Film Festival/ Cinematik International Film Festival/ Mostra de Cinema Português/ Amigos de Cabo Verde/ Fórum Cultural José Manuel Figueiredo
Djon Africa. The search for a father evokes Africa
Miguel Moreira, also known as Tibars, also known as Djon África, learns that genetics can be cruel when his physiognomy — as well as some of his strong personality traits — denounce him, straightaway, as his father's son; someone he has never known.

This intriguing discovery leads him to try to find out who this man is. All he knows about him is what his grandmother, with whom he has always lived, has told him.

A raving curiosity makes him decide to go look for him. Following the journey of John Tibars to meet his father we will also encounter the territory of the dream that haunts memories, desires or mythologies of a good part of those who maintain their cultural roots and the genesis of their identity in the African continent.